Heal Yourself Naturally with Ayurveda
Learn how to heal yourself with the simple methods of Ayurveda.
Category:
Alternative Health
Elizabeth Carlisle
Mar 28 2019
Good Digestion is all about eating the food that your body loves which helps it absorb and utilize the nutrients in the food. Let's talk about really simple remedies that can increase absorption, reduce inflammation and generally help remove any diges...
Elizabeth Carlisle
Mar 21 2019
We are tuned to the cycles and rhythm of nature throughout the years of life, the cycles of the seasons and hours of the day. Our body responds to these times in different ways. Tune in to find out how Ayurveda defines these life cycles and how ultim...
Elizabeth Carlisle
Mar 14 2019
Food Sadanas is all about the sacredness and practice of eating food that brings optimal energy and health to the body. The way we eat makes a direct impact on the food and how it is absorbed by the body. Listen in to find easy ways to make eating a ...
Elizabeth Carlisle
Mar 07 2019
We depend upon the body's immunity to help prevent disease and promote longevity. Listen in to find out what Ayurveda says depletes our Ojas (strength and vitality) and how to build and fortify our natural immunity throught the right practices and rig...
Elizabeth Carlisle
Feb 28 2019
More about the Golden Foods that boost our natural immunity and promote health in all seven tissues of the body. Also learn about fortifying natural immunity with food and lifestyle from the Ayurvedic perspective.
Ayurveda is holistic health care whi...
Elizabeth Carlisle
Feb 21 2019
There are three top foods listed in The Golden Foods of Ayurveda that are easy to find, natural, and have multiple beneficial uses for our body and mind. These simple foods nourish all seven tissues of the body and are useful in so many applications t...
Elizabeth Carlisle
Feb 14 2019
Right Food Combinations can mean the difference between easy, comfortable and satisfying digestion or excessive gas, bloating, heavy and/or acid indigestion. Making the appropriate food choices and combining them properly make eating a more pleasant a...
Elizabeth Carlisle
Feb 07 2019
Continuing with Ayurveda's Perspective on Food we explore the tastes in food and how excess in these tastes can lead to physical problems and digestive difficulties. In addition, we talk about the best tastes for each of the basic energies or doshas t...
Elizabeth Carlisle
Jan 31 2019
Ayurveda has a very unique approach to the energetics in the food you eat. These energetics are revealed in the 6 tastes and they tell us exactly what that food is delivering to your body with each bite. Listen in to find out if what you eat is nouri...
Elizabeth Carlisle
Jan 24 2019
Kapha, the third and final dosha (energy) in Ayurveda, is the container that holds everything together in our body. Join me in this discussion on the Kapha energy which forms the body's structure including muscles and bones and provides the glue that ...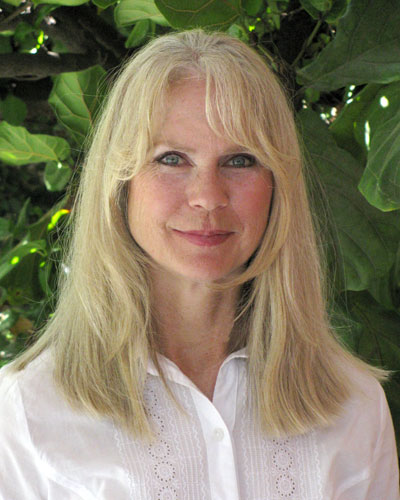 About Elizabeth Carlisle
Clinical Ayurveda Specialist providing natural, holistic health care and treatment. Focused on providing preventative Ayurveda tools to assist in achieving and maintaining a balanced lifestyle in body, mind and spirit.
Click here to see the full author's profile
Recent Episodes
Reverse Aging
Slow the Aging Process
Pathways to Disease
Bliss Therapies for Everyone
Marma and Acupuncture
Amazing Effects of Sound Therapy
Suppression of Natural Urges
Getting Rid of Toxins
Working with Supportive Routine
Special Care During Pregnancy