Heal Yourself Naturally with Ayurveda
Learn how to heal yourself with the simple methods of Ayurveda.
Category:
Alternative Health
Elizabeth Carlisle
Apr 15 2020
In our current circumstances it is important that we have a optimally functioning respiratory system. Now more than ever we need home remedies to maintain immunity and lung capacity. Listen in to learn easy ways to improve lung function because "life...
Elizabeth Carlisle
Apr 08 2020
Tongue Analysis is an important assessment tool in Ayurveda. It can reveal precisely what is happening in the functioning of the key internal organs as well as indicate any disturbance such as inflammation, dryness or the retention of dampness in the ...
Elizabeth Carlisle
Apr 01 2020
Our immunity depends upon the condition of the lymphatic system in the body. If the lymph is congested it shows up as stiffness or soreness in the morning, fatigue, weight gain and inflammatory skin conditions. The lymphatic system is our first line ...
Elizabeth Carlisle
Mar 25 2020
Listen in to learn how to fortify the body and improve "ojas" or that immunity factor that helps prevent susceptibility to illness. Our immunity is decreased by negative emotions, worry, poor food and lifestyle habits but most of all, by fear. Let's...
Elizabeth Carlisle
Mar 18 2020
Do you want more clarity in knowing the qualities of your mental state? Listen in to learn these how these qualities or attributes create your individual response to mental peace, commitment, emotions, willpower, knowledge and memory to name just a f...
Elizabeth Carlisle
Mar 11 2020
In the last part of the Chakra series we are looking at the functions of the Crown, Forehead and Meng Mein Chakras. The Crown and Forehead are the centers of intuition or direct inner perception. When the Crown Chakra is activated this is the divine ...
Elizabeth Carlisle
Mar 04 2020
The Heart Chakra is the seat of higher emotions; compassion, peace, and joy. In our present society the heart chakra is overlooked and neglected. Emotional problems of the heart chakra can manifest as physical problems in the heart. Listen in to le...
Elizabeth Carlisle
Feb 26 2020
The functions of the Chakras are vital to our physical and emotional well-being. The solar plexus is the chakra of lower emotions and because it is in the middle of the chest affects all the surrounding organs. A person can becomes susceptible to man...
Elizabeth Carlisle
Feb 19 2020
A healthy Sex or Sacral Chakra is necessary for spiritual development. This energy is necessary for proper functioning of the brain and nervous system. Listen in to learn how functions of the Sex and Navel chakras are imperative to our good health of...
Elizabeth Carlisle
Feb 12 2020
The Chakras in our bodies not only control and energize the vital organs but also control our individual psychology and spiritual energy. They are responsible for transforming energy and are the power stations of the body. Learn specific functions of...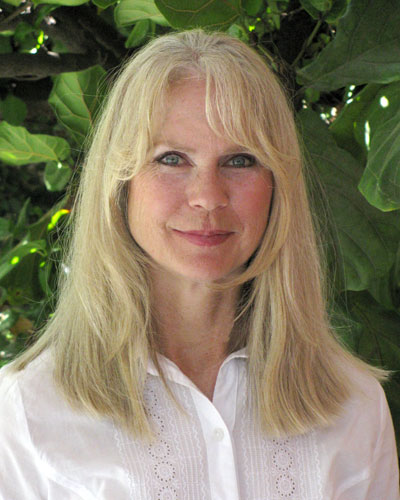 About Elizabeth Carlisle
Clinical Ayurveda Specialist providing natural, holistic health care and treatment. Focused on providing preventative Ayurveda tools to assist in achieving and maintaining a balanced lifestyle in body, mind and spirit.
Click here to see the full author's profile
Recent Episodes
Reverse Aging
Slow the Aging Process
Pathways to Disease
Bliss Therapies for Everyone
Marma and Acupuncture
Amazing Effects of Sound Therapy
Suppression of Natural Urges
Getting Rid of Toxins
Working with Supportive Routine
Special Care During Pregnancy